I am the sole practitioner for Another Road Counseling, Abigail DuPree LMSW, but everyone calls me Abby. I have a Master's Degree in Social Work from MSU with a specialization in marriage and family therapy in 2005. I'm a fully licensed Master Social Worker and have been doing therapy with individuals, families, and groups since.
Why I do what I do:
I believe this is my calling and I put my whole heart into it. I believe there is good in every human and through my eyes everyone is beautiful just as they are. I also know this world can be painful and hopeless at times. Stress, demands, violence, and countless other things cause us to feel powerless and stuck. I know in those moments, it can feel paralyzing and there is no hope, no joy. And I know both hope and joy still exist and can again fill our lives. I will be there with you to survive those times and together we can find the light on the other side. Life can be more, it can be fulfilling, and it takes hard work to get there.
I've learned that if someone takes a chance with me, even when it doesn't seem too hopeful, we can start a journey and it will be worth it.
I know that some people are alive today because they allowed me to be the keeper of their hope when they couldn't find it, and we journeyed together through those very dark places. I'm honored that they trusted me with their pain and in so doing were able to find hope and joy.
If you're even just a little willing to try, call or email me today.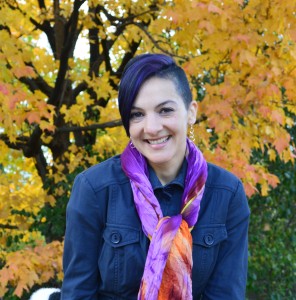 248-779-6364
Abby@AnotherRoadCounseling.org
If you email me, please include your phone number so I can call you back. To protect your privacy, I'll call rather than email you in return.